SP is in town. She left Singapore right after her A level and has since settled down in the States. We managed to reconnect back last year and in Nov, she buzzed me to inform me that she will be home for a short visit.
I am so eager to meet her. It is really good to talk about old times and what had happened in our lives. I marvel SP's sheer determination to put herself through university.
How brave and strong she was just to attain her dream and I am amazed by this lady's capabilities to raise her kids, study and work at the same time.
It is definitely not an easy task as there isn't helper like what we are having in Singapore. We are definitely much luckier in this aspect.
It was good too that ML could join us for an afternoon of tea. It is always fun to have her around. Just adores her bubbly personality and she is always entertaining us with her jokes and stories.
This time round, I prepared two cakes. Both recipes are taken from Ms Keiko Ishida, Okashi.
I am happy with the results too and I actually had a good A pass from SP's Italian friend, M who is very much into food.
First was the
Earl Grey Tea Cake
. I always wanted to bake something using Earl Grey. I love Matcha so I was keen to find out whether I will love it too.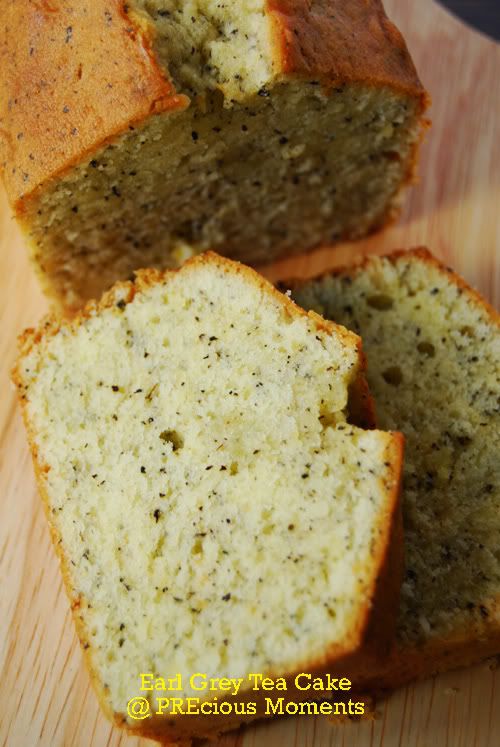 The steps were pretty easy to follow. Next round, I will go really generous with the syrup drizzle as initially I was concern about the sweetness if I pour the whole amount but I was wrong. It will be perfect if I pour all into the cakes.
Next is a
Chocolate cake
. I haven't really been baking chocolate cake of late.
I find this method refreshing as it is different from the usual American or European recipes. I did a blunder as I nearly forgotten to add in the flour.
Luckily everything turned out well and not wasted.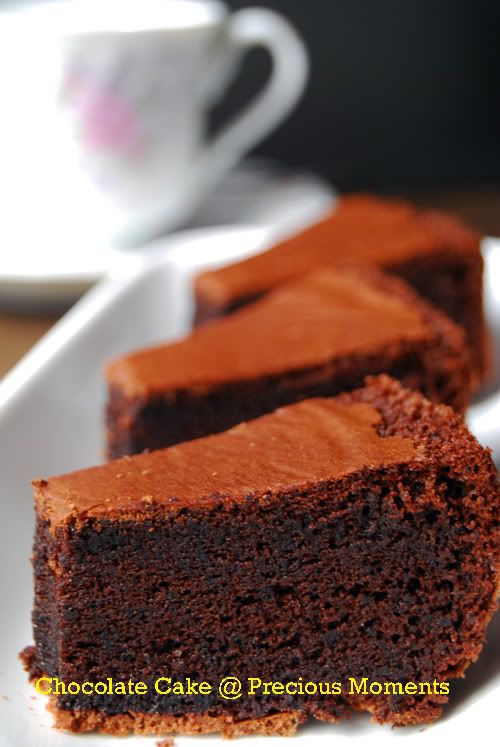 This cake is chocolaty, soft and has this melt in the mouth texture. This is a true hot favourite.
I enjoyed myself thoroughly with these two ladies as well as the gentleman. Definitely a good start off for 2010.
I hope to be able to see SP again in August. Have a safe trip home my friend.
Note: Okay I found out that I can't replicate all the recipes in one book but I am fine if to showcase a small portion of it. So I am choosing
Earl Grey Tea Cake
as I had tremendous request for it.
Source: Okashi by Keiko Ishida
What you need:
150g cake flour
1/8 tsp baking powder
100g sugar syrup (50g sugar to 100g water)
2 tbsp lemon juice
150g softened butter unsalted
150g icing sugar
15g glucose
3 eggs
1/8 tsp salt
5g earl grey tea dust (from tea bags)
15g ground almond
1 lemon zest
1 tbsp fresh milk
Method
Preheat oven to 170 degree. Line pan.
Sift flour and baking powder twice
Mix syrup with lemon juice. Set aside
Beat butter, icing sugar and glucose together till light and fluffy.
Add in egg slowly and beat well.
Add salt, tea dust, ground almonds and lemon zest and milk. Mix well.
Add flour mixture and fold thru completely.
Pour batter into pan and make a lengthwise dent in the middle with a spatula.
Bake for about 50 mins. Check for doneness.
Remove from pan and peel away parchment.
Place cake on rack and brush with sugar and lemon syrup while still warm.
Leave to cool completely.