I am very blessed to have nice neighbours who often dropped food at my door. Since I approached my Indonesian neighbour to ask her about
Kueh Ambon
, she never failed to give me a share whenever she or her relative is back from Indonesia. See the beautiful texture (the tunnel effects). This kueh is different from those available here. It is very aromatic and has an unique taste.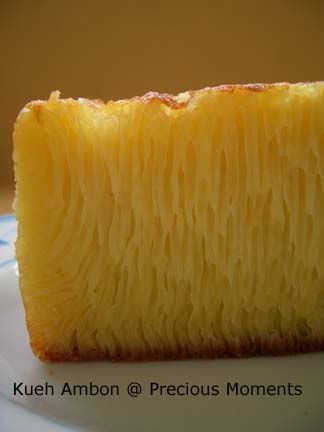 This time round, I got something different. She called it
Soft Kueh
. The texture is something we have in Singapore but the taste is simply awesome. There isn't a tinge of artifical favouring to it. Nice and chewy. I love the packaging too.