I have been busy babysitting my friend's two girls, Samy and Andrea since Thurs. Preparing dinner and delivery it to their home. Thankfully, hubby is around the weekend to keep the kids occupied.
On Sat, we had a mini picnic by the river bay. Though it drizzled, the kids had fun buidling a "tent" with the umbrellas that we standby.
The mood was not dampened because we ended it with fireworks (National Day Parade Rehearsal).
I remembered when I was young, we used to watched it on my granny's roof top. It was really a good experience for the kids and we were very close to the action rather than at a distance.
The impact of the fireworks was really beautiful. The kids had fun.
On Sun, hubby brought them to the reservoir for a walk. There they saw plenty of "cool" monkeys who were obviously oblivious of mankind.
Kids being kids, they love to try out new things all the time and have been pestering me to bake something with them.
We decided to bake some brownies, so Samy in charge of weighing out the ingredients, Andrea helped out with the sifting of flours and my son, did the greasing of the tins.
Our results of our
Cream Cheese Brownie
by Amy Beh and
Chocolate Brownie
(using Del's recipe).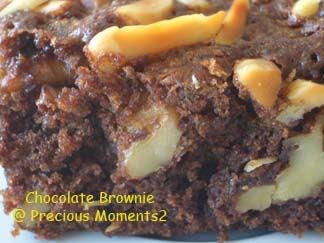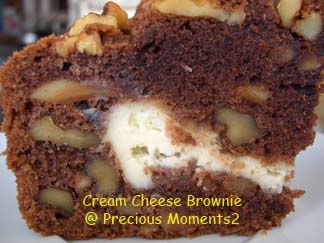 Another two more days to go and then I will be busy again, preparing my son for this forthcoming quarterly test.